Is Your Website Indexed on Google?
Google is the world's biggest search engine. Pretty much all of us use it at one point or another, whether it's to find the answer to a question or find a service. But all that traffic can go to waste if you're not even there in the first place. That's why it's imperative to be able to be found on the platform.
The easiest way to see if you're on Google is to perform a site-specific search. This search looks for pages from your domain name only. You can try it by typing "site:yourdomain.com" in the search bar: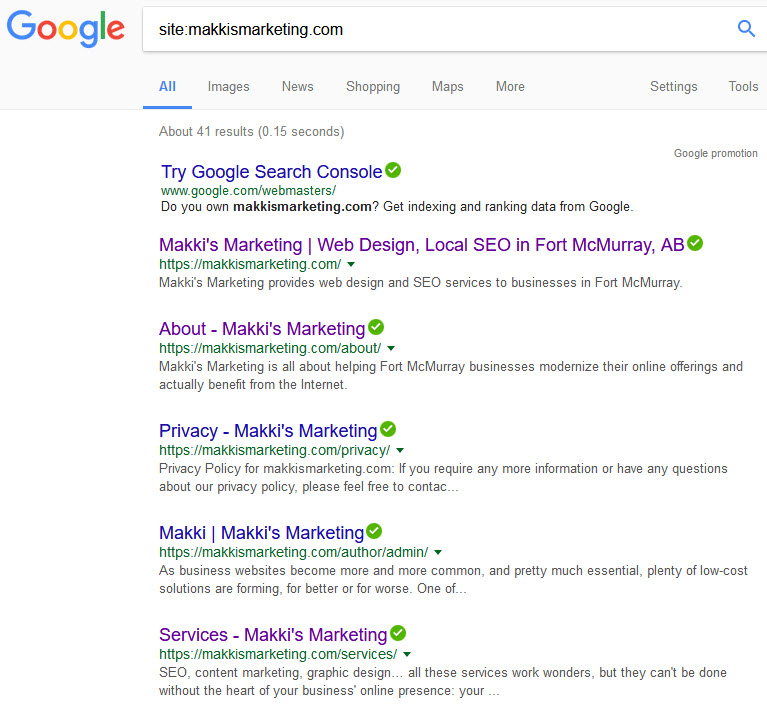 As you can see, this site is indexed.
If you can't see your site on a site search, it means your site isn't indexed yet. This is mostly because the site is new, which means Google simply hasn't crawled it yet. In this case the best course of action would be to add content to the site, and submit a sitemap to Google Webmaster Tools.
An even quicker option, though, would be to submit your URL directly into the index. It's not a guarantee that your site will make it on, but it's the least you could do.